AED Training: Learn the proper way to use an Automated External Defibrillator and significantly increase the survival rate of a person suffering cardiac arrest. To learn more about AED's click here.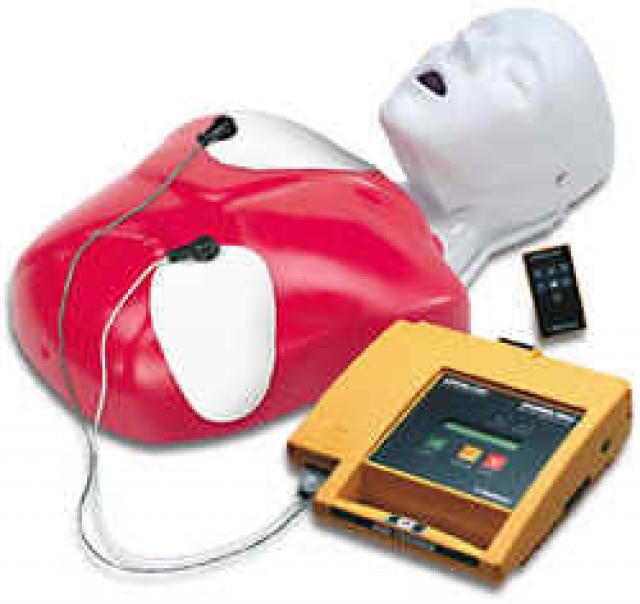 Accident Reporting and Investigation: In 1997, 3.8 million Americans experienced disabling, on-the-job injuries, and another 5,100 were killed, resulting in a total cost of $127 billion. It is critical to report and investigate accidents properly to both comply with OSHA regulations and to prevent future incidents.

Back Injury Prevention: Back injuries are the single largest type of on-the-job injury. In fact, nearly 80% of all Americans will experience back pain at some time in their life. You'll learn how to prevent injury.

Basic Hazardous Waste Training: Training in correct hazardous waste disposal isn't just the right thing to do; it will help protect your company from huge fines and costly clean-up and disposal costs. This program gives employees the knowledge they need to prevent harm to themselves, their co-workers, your site and the environment.

Blood-Borne Pathogens: Since 1993, annual training on blood-borne pathogens has been required for all workplaces where an exposure to blood-borne pathogens could occur.

Body Mechanics: Preventing Pain and Strain: Prevent the most common workplace injury today: Back Injury, with this program. Motivate your workers to follow best safety practices when performing manual material handling with this dynamic training program.

Commitment to Safety: Safety Orientation: Safety Orientation training will help you eliminate incidents and accidents in your workplace. Learn more about how you can keep your employees safe and productive.

Confined Space Program: According to recent studies, 60% of confined space fatalities are would-be-rescuers—people whose lack of rescue training cost them their lives. A quick, efficient, pre-planned response to a confined space emergency is absolutely necessary for a successful rescue.

Construction Fall Protection

:

Falls are the #1 killer in the construction industry, but virtually all fall-related deaths could have been prevented if the proper fall protection had been used. Teach your employees about the importance of fall protection and measures they can take to reduce their exposure to fall hazards.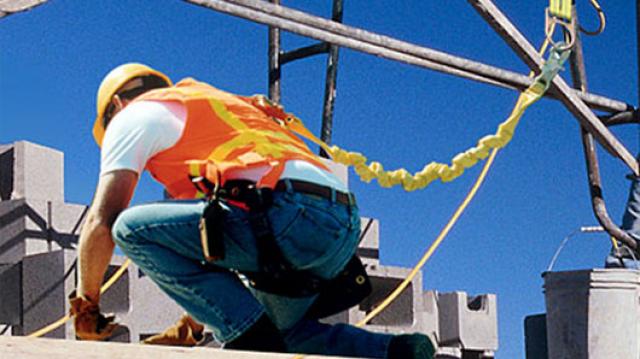 Dept of Labor Certified First Aid and CPR Training: This internationally certified program, can be done in 4, 6, or 8 hours, and can be scheduled for any shift or even broken into segments. Learn how to control bleeding, managing shock, responding to exposure to heat and cold, heart problems, strokes, allergic reactions, poisoning, diabetic emergencies, epileptic seizures, injuries, treatment of burns and electrical injuries and techniques for proper lifting and moving.
Disease Prevention (Swine Flu): This program covers decontamination procedures and stresses the importance of safely removing contaminants before leaving the work site.
Don't Horse Around on the Job: This program uses a good dose of humor to make its serious safety message memorable and effective. The program trains your office workers to spot potential hazards and best safety practices that will eliminate incidents from occurring.
Drive Safely:

Motor vehicle accidents are the leading cause of workplace deaths. According to the California Highway Patrol (CHP), 10 people die on California roads every day. Proper driver education, seat-belts, following speed laws, obeying the rules of the road, and paying attention to the road and fellow drivers can help reduce the risk of being injured or killed in a motor vehicle accident.
Drug and Alcohol Abuse and Prevention: This program creates an awareness and respect for the negative consequences of using alcohol and other drugs on the job, reducing the hazards and associated consequences.

Effective Safety Committees: In 1997, 5,100 American workers were killed as a result of an unintentional injury. Another 3.8 million suffered disabling injuries on the job. This program helps keeping you and your employees safe and free of injury a top priority. This program also answers questions your committee may have about their role and responsibility in the safety process.

Electrical Safety: Electrical hazards are the #4 cause of fatalities on construction sites, due to overhead hazards, live electrical lines and lack of awareness of the present danger.

Elements of Ergonomics: Musculoskeletal Disorder injuries affect over 19 million workers per year and account for 85% of workers' compensation payments.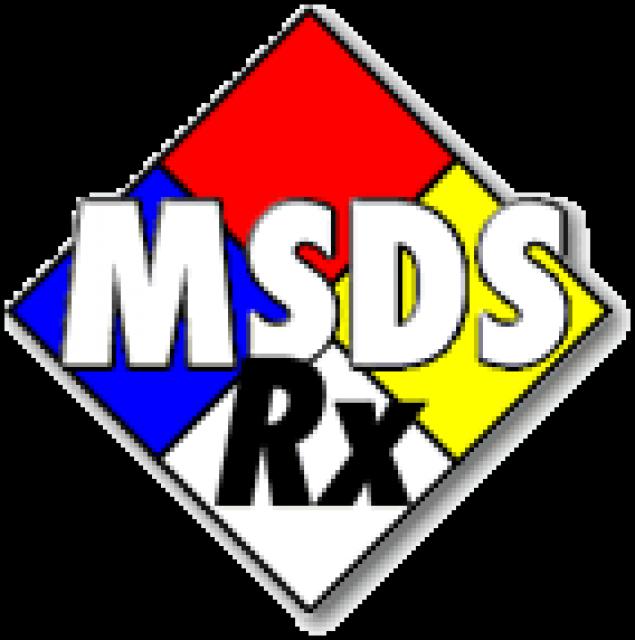 Emergency and Evacuation Procedure: Emergencies don't allow you the time to calculate your move. They strike with little or no warning, leaving you no choice but to be prepared.

Emergency Oxygen Training: Serious and life-threatening medical emergencies often cause oxygen to be depleted in the body leaving the victim at risk for cardiac arrest or brain damage. Emergency Oxygen administration is a critical step in treating a severe or life-threatening illness or injury. This program focuses on administering emergency oxygen, rescue breathing and oxygen delivery devices.
Eye Protection Program: Nearly 100,000 eye injuries occur on the job each year, many resulting in partial or complete loss of sight. In some cases, they result in total disability, costing industries over $300 million each year.

Fall Protection Program: Falls are the #1 cause of fatalities on construction sites. Fall protection is required if fall of 6+ feet could occur. This program is an excellent resource to help the construction industry comply with OSHA's new Fall Protection Standards.
Fight Fire with Prevention: This program promotes fire prevention through proper housekeeping, teaching the three elements needed for a fire to exist and how to control them, and the proper selection, and usage of fire extinguishers in a safe manner.
Fire Extinguisher Usage / Fire Safety: Fire is the third most leading cause of accidental death in the United States, with over 150 fires occurring on the job every day.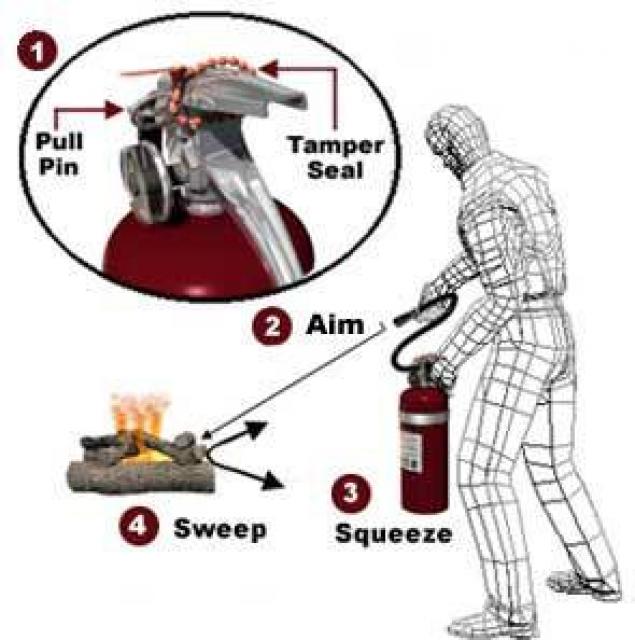 Forklift Safety: Over 37,000 forklift-related injuries occur in the United States each year. Learn how forklifts work, the types of steering, proper inspection process, and proper operation procedures.
Gear Up for Safety: This program helps reinforce the need and savings for compressive safety programs, giving you an overall view of what to consider when creating a safe workplace.
Get a Grip on Hand Safety: What would you do without your hands? How would losing or severely damaging one or both hands affect your life? This program asks that question straight out, reminding each viewer of the personal, long-term consequences of taking hand safety for granted.

Hazard Communication/ Right to Know: You will learn about hazard communication training on MSDS terms and labeling compliance. You are responsible for the safety of contract workers at your site. Support your safety program while ensuring contractor safety. This program carefully teaches workers about hazard recognition, container labeling, Material Safety Data Sheets, and best practices to reduce the risk of exposure and prevent incidents.
.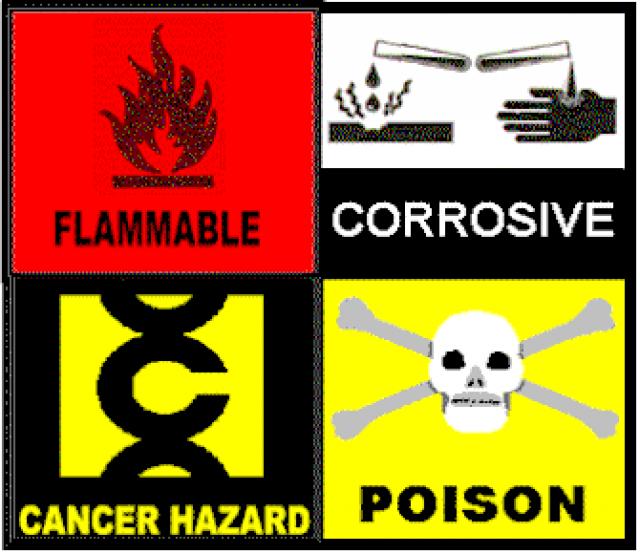 Hearing Conservation: If you have employees exposed to noise levels at or above 85 decibels averaged over an 8-hour period, you must take steps to conserve your employees' hearing. This program will help prevent hearing loss and the associated costs at your site by creating an awareness and respect for noise hazards and motivating employees to protect their hearing.

Heat Stress: Excellent for workers in all industries, our program uses a common-sense approach and features preventive measures for reducing the chances of suffering from heat-related disorders such as heat cramps, heat exhaustion, and heat stroke.
Housekeeping Program: Housekeeping is one of the most basic and important safety measures you can take. Poor housekeeping increases the risk of fires as well as slips or fall accidents. Learn the importance of housekeeping and the five areas in which housekeeping procedures are vital.
Hunt Down Hazards: This program educates your workers with examples of the different types of hazards commonly found in the workplace, and teaches them the skills to effectively identify potential hazards at their own site.
Keep Housekeeping Standards High: This overview of guest safety creates awareness for workers of potential hazards that can lead to guest injuries and liabilities. Prevent these hazards with this program.
Lift It Right: Many of the causes of back injury can be prevented by teaching employees to follow proper lifting techniques and the basics of back safety. Help prevent incidents, accidents, and associated costs of back injury by educating employees with this engaging program.

Lockout / Tagout: The unexpected startup of machinery or equipment, contact with live electrical circuits, or the unexpected release of stored energy results in 10% of serious industrial accidents, approximately 120 deaths per year and over 28,000 lost work days per year. Avoid these costs by learning step-by-step instructions for how to develop your Lockout/Tagout Program, the various types of Lockout Devices, and situations that require these procedures.
Machine and Equipment Safety: According to the National Safety Council, injuries such as crushed hand and arms, severed fingers and blindness now account for approximately one-fourth of all workplace injuries.

Machine Safeguarding: Rushed hands and arms, severed fingers, blindness -- the list of possible machinery-related injuries is as long as it is horrifying. There seem to be as many hazards created by moving machine parts as there are types of machines. Safeguards are essential for protecting workers from needless and preventable injuries. Dangerous moving parts in three basic areas require safeguarding: The point of operation, Power transmission, and any other moving parts. .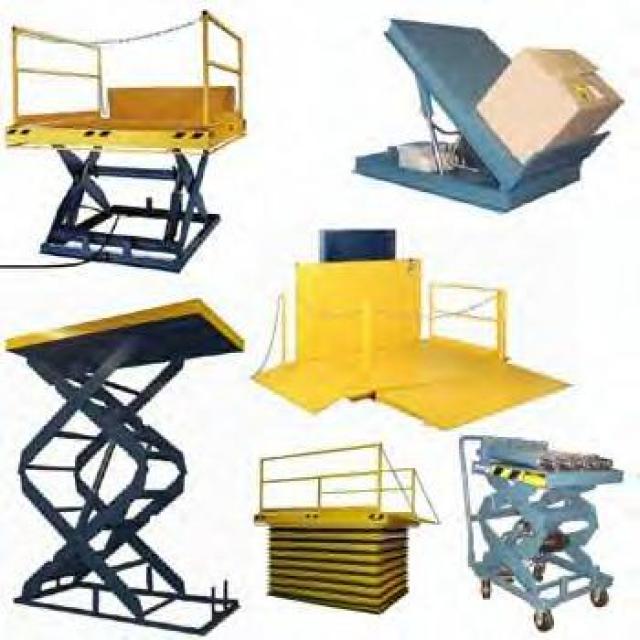 Medical Emergencies in the Workplace: This program teaches the employer responsibilities regarding medical emergencies as well as training to have an effective emergency response plan to prepare, perform and practice. Learn what to do when an accident occurs, as well as what actions to take after the incident.
Mercury Elimination Program: Mercury enters the air from mining, burning coal and waste and from manufacturing plants, then enters water and soil, and is exposed to everyone. Exposure to high levels of mercury can permanently damage the brain, kidneys, and developing fetus. To protect human health the OSHA, the EPA and the FDA have set limits on the amount of mercury a company can release. Let us help you set up a plan and prevent EPA fines.
Near Misses:
75% of all accidents are preceded by one or more near misses, according to the National Safety Council. In other words, close calls should be wake-up calls for employees and employers to realize that something is wrong and needs to be corrected. Employees may not realize they are expected to report near misses—no matter how trivial they may seem. Although there may not have been a serious outcome, these incidents could result in future accidents. By recognizing near misses and taking action to correct the underlying problems, employees will not only reduce the number of near misses, but more importantly, they will reduce the number of actual accidents in the future.
Off the Job Safety: It's that time of the year; Nurse Crabbidge is back and looking for a summer vacation. Check out our Off-the-Job Safety program to ensure a safe and fun summer out in the sun!

Office Ergonomics: Cumulative trauma injuries affect over 19 million workers per year and account for 85% of workers' compensation costs. Focusing on ergonomically correct body positions, this program offers solutions for how to compensate for workstation limitations and create a healthier and stress-free work environment for your employees.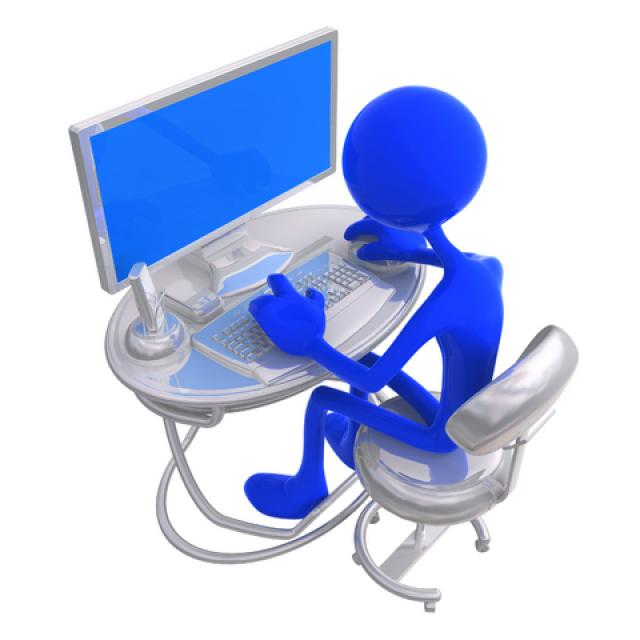 Overhead Cranes and Hoists: This program deals with the rated capacity of cranes and hoists, the factors that affect capacities and the adjustments that must be recognized and put into place to keep the operations safe.
Pediatric First Aid and CPR: No matter how careful you are, kids get hurt. We can help you handle the usual bumps and bruises, as well as more serious injuries and sudden illnesses. The National Safety Council's Pediatric First Aid, CPR and AED programs cover the latest techniques for emergency care, plus practical safety tips for preventing injuries. The Pediatric First Aid, CPR and AED course covers: breathing and cardiac emergencies in infants and children, identifying and caring for commonage-related injuries and preventing childhood injuries
Personal Protection Program: According to OSHA, over 30% of all disabling injuries involve hand , finger, eye, head, face, foot and toe injuries—accidents that could have been prevented with the proper personal protective equipment.

Platform Lift: About 26 construction workers die each year from using aerial lifts. Most workers killed are electrical workers, laborers, painters, ironworkers, or carpenters. OSHA says a qualified person must train all users. The training must include: any electrical, fall, and falling-object hazards, procedures for dealing with hazards, how to operate the lift correctly and manufacturer requirements.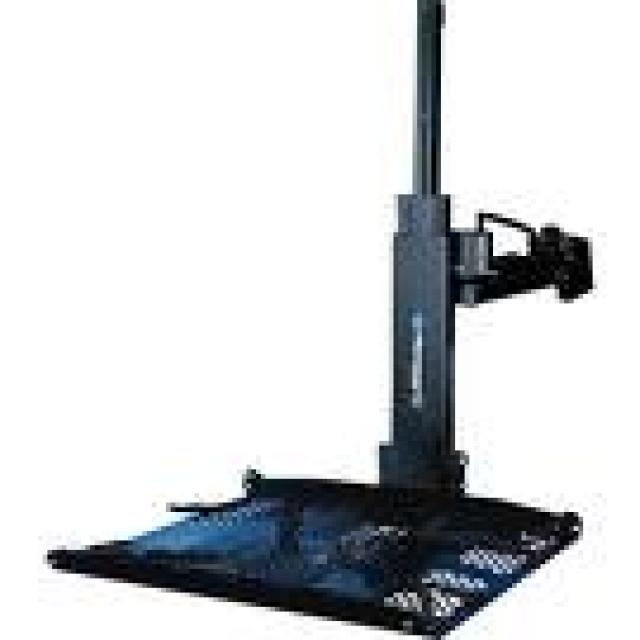 Positive Safety Attitudes Pay Off: This program presents behavior-based safety to staff and crew members. It explains the theory behind behavior-based programs and their part in making the system work.
Preventing Eye Injuries: How's Your Safety Eye-Q? This motivational program stresses the importance of eye protection by showing workers common eye injuries and how to prevent them. Training on properly selecting and using eye protection works best when it also motivates workers.
Preventing Hand Injury: Three Lines of Defense: Avoid hand injuries and eliminate the associated costs of lost-work time, lower productivity and insurance claims with this important training program..
Preventing Slips, Trips, and Falls: Each year, over 1 million people end up in emergency rooms because of slips, trips and falls on surface levels. Many of these injuries are serious, including broken bones, twisted ankles and knees, muscle strains, cuts and head injuries. Some of these injuries are even fatal; an estimated 500 people die each year from slip and fall injuries.

Repetitive Motion Injury: Prevention is in Your Hands: Repetitive motion injuries are among the most common injuries in the United States. All of these disorders are made worse by the repetitive actions of daily living. Learn the different cause of these injuries as well as the proper ways to treat them and prevent them.

Respiratory Protection / Fit Testing: Certain work environments contain air that isn't safe to breathe. Breathing in contaminated air or low oxygen atmospheres can cause serious illness, injuries and even death. .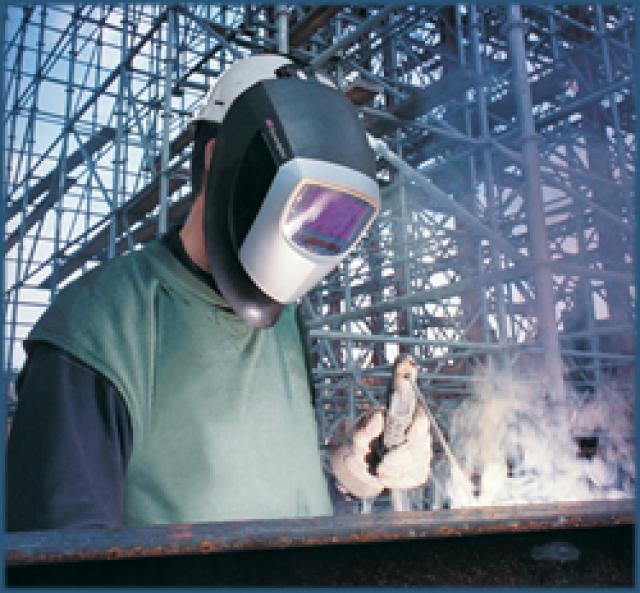 Safe Conduct / Behavior: This motivational program trains workers to be aware of and respect potential hazards and to work as a team to achieve an accident-free work environment. Safety Awareness will reduce incidents at your site by teaching your workers to respect hazards and develop positive attitudes towards safety.
Safe Material Handling: This program shows how to safely handle common construction materials and highlights materials handled improperly. Improperly stored materials can lead to injuries and accidents with sometimes fatal consequences. Teach your workers to properly handle materials, manually or using forklifts, hoists or rigging with our training program.

Safe Stacking and Storage / Materials Handling: Any worker responsible for storing or stacking materials should be trained in this area. Workers will learn to build a safe stack while considering shape, weight, packaging strength, contents and proper clearances. The course explains the dangers associated with improper clearances and explains how reliable information can be obtained for a material's safe stacking and storage.
Safety and the Supervisor: This program is designed for contractors performing industrial construction where hazardous substances are being processed. It teaches contractors how to work safely in industrial process facilities and to comply with OSHA's new process safety management standard.

Safety Development: A safety program is much more than simply stating that "safety is important around here." Safety must be a core value of the organization, the fundamental belief that keeping employees safe from injury is a top priority.
Seven Steps to Ladder Safety: Eliminate deaths and reduce the cost of injuries by following OSHA guidelines. Learn the points of access, stairway requirements, ladder safety, ANSI requirements regarding proper length, weight, maintenance etc.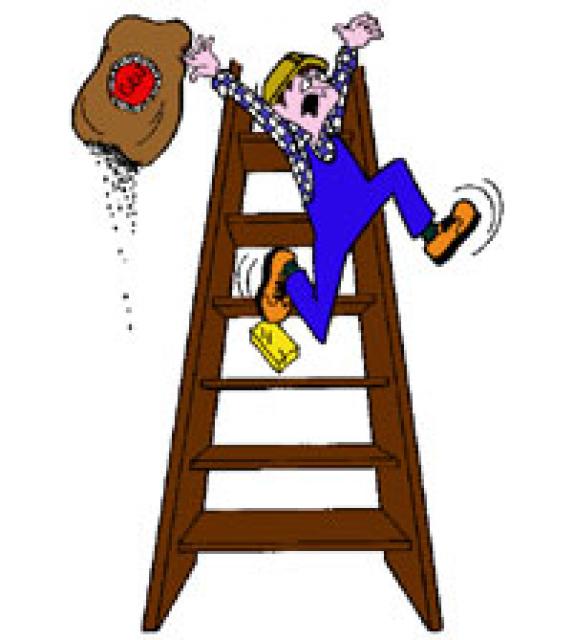 Short Cuts: Reinforce proper workplace etiquette and lockout/tag-out practices while highlighting practices and procedures and preventing the release of hazardous energy while employees perform servicing and maintenance activities.
Skin Protection: Reinforce the use of PPE training, including addressing any hazards present; the selection, maintenance, and the use of PPE in ways that help decrease skin irritation with this training program.
Safety and Substance Abuse Prevention: Substance abuse increases the potential for injuries and accidents in the workplace. All employers are required to follow DOT regulations for CDL. We will cover when testing should occur, what to do with positive tests, making sure you have a written company policy covering drug and alcohol testing and proper training supervisors, employers, and employees.
Use the Right Tool: This program puts safety at the forefront of common tasks. Carelessness, poor housekeeping and misuse often lead to accidents and injuries that range from cuts and bruises to amputations.
Work Zone Safety: This program covers the steps needed to set up a highway work zone that is safe for workers and traffic. It covers pre-planning the site for both the safety of the workers and communicating the traffic flow for drivers. It also includes information on use of traffic control devices and the importance of property trained flag persons.
10 & 30 hour MiOSHA Class: Meet compliance and regulatory needs and ensure that your construction workforce has been properly trained with MFAST's OSHA 10/30 training.